Commissioner Chair - Guadalupe Gamboa of Seattle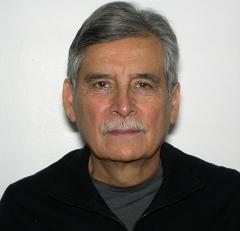 Guadalupe Gamboa was appointed to the Commission by Governor Jay Inslee in April 2015.
Mr. Gamboa is the son of migrant farmworkers. He grew up working as a child in the sugar beet fields of the Yakima Valley, following the crops to Oregon and California, and living in labor camps. This early experience of the harsh conditions faced by farmworkers created a life long desire to fight for social justice.
As a teenager, he joined the farmworkers movement led by Cesar Chavez, which led him to the Grape Boycott in the East Coast then Toronto and to organizing farmworkers in the Yakima Valley and California.
Lupe was also the first Latino student from a farmworker background admitted to the UW Law School, becoming one of the first group of Latino lawyers in this state.  As a lawyer he became the Director of the Farmworker Division of Evergreen Legal Services, where he litigated precedent setting cases establishing important civil rights such as the right of farmworkers to organize and to receive visitors in their labor camp housing.  He also played a strategic role in a coalition of advocates that was successful in extending coverage to farmworkers under many of this state's labor laws.
Lupe is currently working as a Lecturer at the UW's American Ethnics Studies Department where he is teaching the history of the farmworker labor and civil rights movement to the next generation of leaders.
Term: 04/16 - 06/24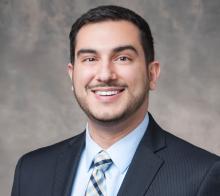 Commissioner - Jeff Sbaih of Seattle
Jeff Sbaih is a lawyer primarily focusing on insurance and transportation issues and has been practicing for 10 years. He has been named as one of the "Top 40 Under 40 Lawyers" and "Rising Star" by legal journals and legal societies. His practice includes Washington, Nevada, and Utah, as well as other western states. Mr. Sbaih also is a seasoned trial lawyer with experience trying cases in multiple state courts and federal district courts. 
Mr. Sbaih is also an advocate for issues surrounding immigration, social justice, and equity. Mr. Sbaih is a member of various Washington State Bar Association Standing Committees and also serves as a Board Member for the Seattle-based One America immigration advocacy organization. Mr. Sbaih also chairs the 34th Legislative Committee's Social Justice and Equity Committee, focusing on policy initiatives and community action aimed at promoting social justice and tackling equity-related issues. 
Governor Inslee appointed Mr. Sbaih as Commissioner to the Human Rights Commission in 2021 for a four-year term.
Term: 02/21 - 06/25
Commissioner - Han Tran
Han Tran was appointed to the Commission by Governor Jay Inslee in June 2022.
Mrs. Tran is a mother, wife, electrical engineer, community advocate, and a Vietnamese-American immigrant currently residing in King County.
After the fall of Saigon, Mrs. Tran and her family escaped certain death and persecution on a rickety boat crossing the South China Sea to the Philippines. Her childhood experience in America with poverty, social support programs, family member's post-traumatic stress disorder, and other family hardships are a few major factors that propelled her into advocating for an equitable and just society.
The human struggle for freedom is binding and arduous. This is the core of Mrs. Tran's belief as she stands on the shoulders of giants like her parents, Asian civil rights activists like Grace Lee Boggs, and Coretta Scott King, Martin Luther King Sr., and Bayard Rustin who called upon President Carter and the United States Congress to facilitate the entrance of refugees like her parents and her. She feels it is incumbent upon all of us, especially those privileged, to continue the fight for equity and freedom by empowering future generations and others who are historically marginalized. 
In addition to serving as chair and steering committee member for various community advocacy groups, Mrs. Tran is an innovation manager at a local tech company utilizing agile methodology relentlessly pursuing ideas to better the environment, social contributions, and provide jobs. Mrs. Tran has a Masters of Science in Electrical and Computer Engineering as well as a certificate of readiness from Harvard Business School. Her goal is to humanize conversations and bring in a different perspective to the tech industry by persisting in this space. She hopes to continue to blend empathy, justice, and tech.
Term: 06/22 - 06/26