Commissioner Chair - Deborah Cook of Clarkston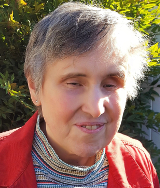 Deborah Cook retired in 2018, after 37 years of employment with the state of Washington. She worked for the Department of Services for the Blind 16 years in progressively responsible positions: direct service provider, manager of the Orientation and Training Center, manager of the Assistive Technology Program, ADA coordinator, and Policy Development Specialist. She then spent 7 years with the Division of Vocational Rehabilitation, where she established and managed the WA Assistive Technology Act Program. She spent the remaining 15 years with the University of WA Center on Technology and Disability studies where she continued to manage the state AT program, the National Deaf Blind Equipment Distribution Program for WA State, the Older Blind Independent Living Program, and was contracted as interim Director for the State Independent Living Council, and the Department of Services for the Blind State Rehabilitation Council. In addition, she provided consultation to government and industry on accessibility of information technology, and was appointed by the Secretary of State to serve on the Voting Equipment Certification Advisory Board where she continues to serve post retirement.
Ms. Cook is passionate about the right of access to information for people with disabilities and served on the technical advisory committee to the Federal Access Board charged with drafting and later refreshing regulations for Section 508 of the Rehabilitation Act of 1973 as amended serving as co-chair of the "Closed Products" task group.
Ms. Cook is serving her second term as a member of the American Council of the Blind Board of Publications, is Treasurer of the WA Council of the Blind, 2nd Vice President of Guide Dog Users Inc., and is on the board of Guide Dog Users of WA State.
After retirement, Deborah moved with her husband and her guide dog to Clarkston. Together they operate an internet radio station known as Ride Radio—the name is derived from Rick (ri) and Deb (de).
Term: 06/18 - 06/23
Commissioner - Guadalupe Gamboa of Seattle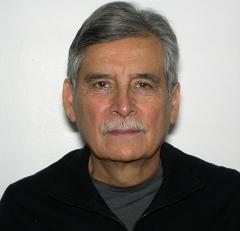 Guadalupe Gamboa was appointed to the Commission by Governor Jay Inslee in April 2015.
Mr. Gamboa is the son of migrant farmworkers. He grew up working as a child in the sugar beet fields of the Yakima Valley, following the crops to Oregon and California, and living in labor camps. This early experience of the harsh conditions faced by farmworkers created a life long desire to fight for social justice.
As a teenager, he joined the farmworkers movement led by Cesar Chavez, which led him to the Grape Boycott in the East Coast then Toronto and to organizing farmworkers in the Yakima Valley and California.
Lupe was also the first Latino student from a farmworker background admitted to the UW Law School, becoming one of the first group of Latino lawyers in this state.  As a lawyer he became the Director of the Farmworker Division of Evergreen Legal Services, where he litigated precedent setting cases establishing important civil rights such as the right of farmworkers to organize and to receive visitors in their labor camp housing.  He also played a strategic role in a coalition of advocates that was successful in extending coverage to farmworkers under many of this state's labor laws.
Lupe is currently working as a Lecturer at the UW's American Ethnics Studies Department where he is teaching the history of the farmworker labor and civil rights movement to the next generation of leaders.
Term: 04/16 - 06/24
Commissioner - James Mohr of Spokane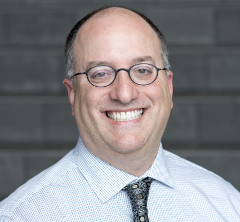 Dr. James Mohr has worked in higher education for over 20 years. He currently serves as the Vice Chancellor for Student Affairs at Washington State University Health Sciences.  He has also worked for Olympic College, Community Colleges of Spokane, and Eastern Washington University.  Before moving to Washington State in 2003, he worked at the University of Alaska Anchorage and Marymount Manhattan College in NY. He was also a teacher of students with disabilities in New Jersey for three years. 
Dr. Mohr has been an active member of his community.  He currently serves on the Boards of Priority Spokane, Spokane-Yakima College Success Foundation, Blue Door Theatre, and the Gonzaga University Institute for Hate Studies. Along with these local boards, he is a member of the WA MESA (Math Engineering Science Achievement) Advisory Board. He has also served on the Boards of Spokane NAACP, Spokane County Human Rights Task Force, and was a commissioner on the City of Spokane Human Rights Commission. 
Along with his commitment to community, he has passionate about and engaged in justice and equity work for over 30 years having started his involvement in college. He has continued to engage in this work through providing workshops, retreats, and trainings on issues of intercultural competence, discrimination, cross cultural mentoring, LGBTQ issues, and numerous other topics for colleges, universities, non-profits, and most recently the Air Force Surgeon General office. His most recent publication with co-author Dr. Kristine Hoover is the chapter Developing Learner Identities through Countering Othering in Transformative Leadership in Action: allyship, Advocacy, and Activism.
Term: 08/20 - 06/22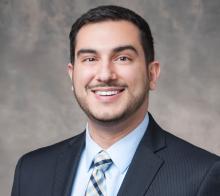 Commissioner - Jeff Sbaih of Seattle
Jeff Sbaih is a lawyer primarily focusing on insurance and transportation issues and has been practicing for 10 years. He has been named as one of the "Top 40 Under 40 Lawyers" and "Rising Star" by legal journals and legal societies. His practice includes Washington, Nevada, and Utah, as well as other western states. Mr. Sbaih also is a seasoned trial lawyer with experience trying cases in multiple state courts and federal district courts. 
Mr. Sbaih is also an advocate for issues surrounding immigration, social justice, and equity. Mr. Sbaih is a member of various Washington State Bar Association Standing Committees and also serves as a Board Member for the Seattle-based One America immigration advocacy organization. Mr. Sbaih also chairs the 34th Legislative Committee's Social Justice and Equity Committee, focusing on policy initiatives and community action aimed at promoting social justice and tackling equity-related issues. 
Governor Inslee appointed Mr. Sbaih as Commissioner to the Human Rights Commission in 2021 for a four-year term.
Term: 02/21 - 06/25
Commissioner - Han Tran
Han Tran was appointed to the Commission by Governor Jay Inslee in June 2022.
Mrs. Tran is a mother, wife, electrical engineer, community advocate, and a Vietnamese-American immigrant currently residing in King County.
After the fall of Saigon, Mrs. Tran and her family escaped certain death and persecution on a rickety boat crossing the South China Sea to the Philippines. Her childhood experience in America with poverty, social support programs, family member's post-traumatic stress disorder, and other family hardships are a few major factors that propelled her into advocating for an equitable and just society.
The human struggle for freedom is binding and arduous. This is the core of Mrs. Tran's belief as she stands on the shoulders of giants like her parents, Asian civil rights activists like Grace Lee Boggs, and Coretta Scott King, Martin Luther King Sr., and Bayard Rustin who called upon President Carter and the United States Congress to facilitate the entrance of refugees like her parents and her. She feels it is incumbent upon all of us, especially those privileged, to continue the fight for equity and freedom by empowering future generations and others who are historically marginalized. 
In addition to serving as chair and steering committee member for various community advocacy groups, Mrs. Tran is an innovation manager at a local tech company utilizing agile methodology relentlessly pursuing ideas to better the environment, social contributions, and provide jobs. Mrs. Tran has a Masters of Science in Electrical and Computer Engineering as well as a certificate of readiness from Harvard Business School. Her goal is to humanize conversations and bring in a different perspective to the tech industry by persisting in this space. She hopes to continue to blend empathy, justice, and tech.
Term: 06/22 - 06/226