Commissioner Chair - Charlene Strong of Seattle

Charlene Strong was appointed to the Washington State Human Rights Commission in January, 2009. After the death of her partner Kate Fleming she became a tireless advocate of marriage and same-sex equality. Her work for this issue brought her to speak before the Washington State legislature a little more than a month after Kate's death. Her testimony helped pass landmark domestic partnership legislation in the state of Washington. Charlene maintains a close working relationship with Equal Rights Washington (ERW).
Charlene's past involvement, focused in the LBGT community, was with the Human Society's Pet Project, who provided HIV/AIDS patients with help and care for their pets. Charlene designed and managed their veterinary clinic to insure pet care and wellness visits. She also implemented an intake committee to access candidate needs. She also worked with the Archdiocese of Seattle on an LGBT task force dedicated to improving acceptance and understanding within the Archdiocese of LGBT parishioners.
Before dedicating her life to same-sex marriage equality, Charlene worked in the dental field for over 20 years. She pursued a degree in interior design. She is a longtime resident of Seattle.
Term: 01/09 – 06/21
Commissioner - Guadalupe Gamboa of Seattle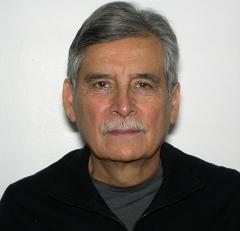 Guadalupe Gamboa was appointed to the Commission by Governor Jay Inslee in April 2015.
Mr. Gamboa is the son of migrant farmworkers. He grew up working as a child in the sugar beet fields of the Yakima Valley, following the crops to Oregon and California, and living in labor camps. This early experience of the harsh conditions faced by farmworkers created a life long desire to fight for social justice.
As a teenager, he joined the farmworkers movement led by Cesar Chavez, which led him to the Grape Boycott in the East Coast then Toronto and to organizing farmworkers in the Yakima Valley and California.
Lupe was also the first Latino student from a farmworker background admitted to the UW Law School, becoming one of the first group of Latino lawyers in this state.  As a lawyer he became the Director of the Farmworker Division of Evergreen Legal Services, where he litigated precedent setting cases establishing important civil rights such as the right of farmworkers to organize and to receive visitors in their labor camp housing.  He also played a strategic role in a coalition of advocates that was successful in extending coverage to farmworkers under many of this state's labor laws.
Lupe is currently working as a Lecturer at the UW's American Ethnics Studies Department where he is teaching the history of the farmworker labor and civil rights movement to the next generation of leaders.
Term: 04/16 - 06/19
Commissioner - Skylee Sahlstrom of Seattle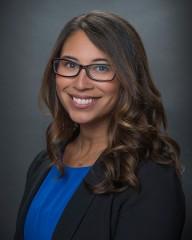 Skylee Sahlstrom is a litigator practicing in complex commercial litigation. She also represents businesses and homeowners in their insurance recovery efforts.
Skylee enlisted in the Washington Army National Guard while still in high school, and was activated in support of Operation Enduring Freedom while obtaining her Business degree at the University of Washington. She served as a paralegal with the Office of the Staff Judge Advocate at I Corps and Fort Lewis, and was selected as the first reservist to receive the installation's Paralegal of the Year award. Following her term of service, she returned to the University of Washington to study law. In 2008 she was elected as the Student Bar Association President and the University's Homecoming Queen. Skylee supplemented her studies by spending her summers with Stoel Rives, competing in regional, national, and international mock trial competitions, and teaching Seattle area high school students basic principles of the law.
Prior to joining Nellermoe Wrenn, Skylee spent her first five years of practice with Stoel Rives' trial and litigation group, representing business clients in matters ranging from toxic torts and class actions to products liability claims. Skylee has always been committed to civic engagement, including representing undocumented workers in a successful Pierce County lawsuit, supporting law students and new attorneys with the King County Bar Association's Young Lawyers Division, representing people facing imminent evictions with the Housing Justice Project, and providing free legal advice to self-represented litigants through the Walk-In Clinic at the King County Courthouse. She currently serves on the Board of Trustees of three organizations, including the Alumni Associations for both the University of Washington and the Law School, as well as the Pike Place Market Foundation, which supports the social services within Seattle's historic public marketplace.
Professional & Civic Activities
Board of Trustees, Pike Place Market Foundation (2014 – Present)
Board of Trustees, University of Washington Alumni Association (2014 – Present)
Board of Trustees, University of Washington School of Law Alumni Association (2013 – Present)
Chair and Trustee, King County Bar Association (KCBA) Young Lawyers Division (YLD) (2011 – 2014)
Founder, Co-Chair, and Volunteer Attorney, YLD Walk-In Clinic (2011 – Present)
Volunteer Attorney, KCBA Housing Justice Project (2010 – Present)
Coach, University of Washington School of Law National Mock Trial Teams (2009 – Present)
Experience
Nellermoe Wrenn PLLC
Stoel Rives LLP – Associate and Summer Associate
United States Army – Paralegal
Washington Army National Guard – Paralegal
Term: 06/15 – 06/21