Sharon Ortiz - Executive Director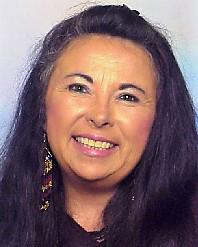 Sharon Ortiz is the Executive Director of the Washington State Human Rights Commission (WSHRC), which enforces Washington's laws against discrimination. Ms. Ortiz has almost two decades of experience in civil rights investigations. She began her career as assistant director at Northwest Fair Housing Alliance, which conducts testing and investigates housing discrimination cases. Ms. Ortiz started as an investigator at the WSHRC over 16 years ago in the Yakima field office, later worked as a Manager in the Spokane office, and has been the Agency's Director since 2009. In her tenure as Director, Ms. Ortiz has led the agency through the aftermath of the economic crisis of 2008, which resulted in severe budget cuts, by finding innovative ways to achieve the mission of the WSHRC by creating effective partnerships, streamlining investigations, and focusing on efficient, but effective, use of resources. She has served on the board of the International Association of Official Human Rights Agencies, the Washington Alliance of Immigrant and Refugee Justice, Task Force on Race Relations, Governor's Committee on Disability, the Native American Political Alliance, Co-chair of the Spokane Falls Northwest Indian Powwow and is a member of the United Farmworker Union.
Ms. Ortiz is a graduate of Whitworth College in Spokane where she graduated with the Sociology in Action Award.